Ultra Compact Digital Mixer With Endless Possibilities
The portable compact digital mixer DM3S has versatile features that make it ideal for a variety of applications. The DM3S offers superior sound, quick and easy setup and operation, and features that offer you a professional level of quality and workflow. In an ever-changing world that always presents new challenges and opportunities, Yamaha's DM3S gives you the power and flexibility to do more than you ever imagined in one compact digital console.
Whether you're at home, in a live performance venue, or in a recording studio, you can easily imagine bringing a DM3S console to record and stream audio, post-process as part of your DAW setup, or use it as a main mixer for a small performance one day and as a sub-mixer for a live stream the next day. The DM3S offers endless possibilities.
Sonic Purity Through Yamaha's Legacy
The ideal starting point for any audio engineering endeavor is transparent, pure sound. All Yamaha mixers are built on this philosophy, with the goal of allowing engineers to accurately capture the sound on stage without coloration, and add creative touches where needed.
Supporting sample rates of up to 96kHz, the deceptively powerful DM3S inherits the traditional sonic purity of its larger format predecessors and is the perfect starting point for mixing, recording, live streaming and even installed applications.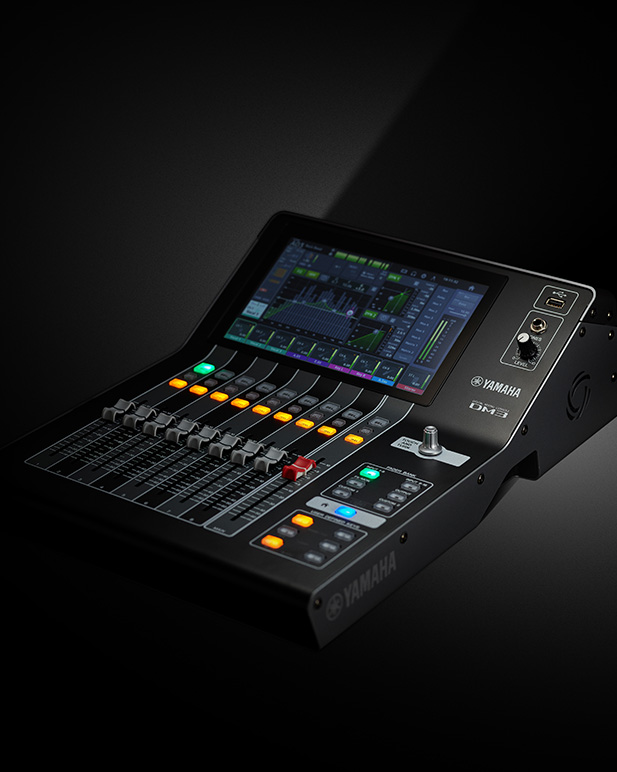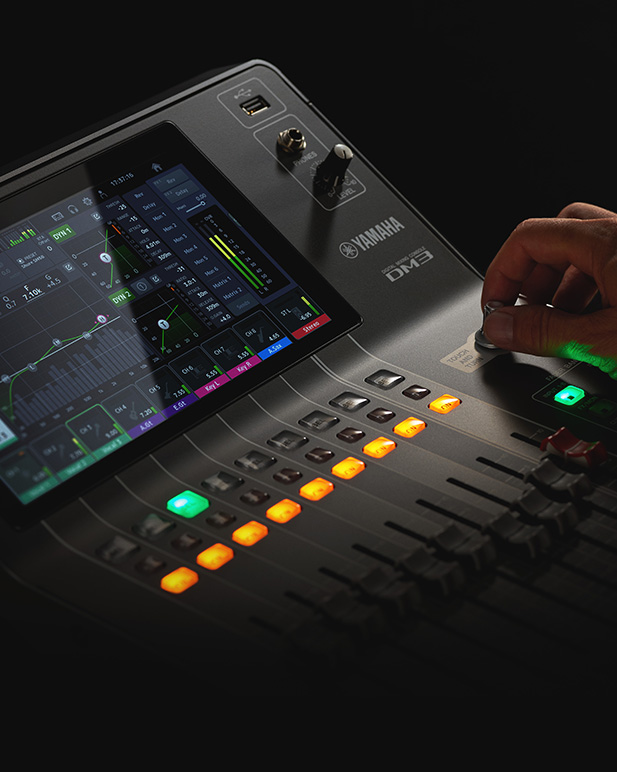 Intuitive and Powerful
Perhaps the most important advantage of digital consoles is ease of use and easy access to powerful features. Without this, an analog setup would require a higher level of user experience and more external equipment to achieve. Embodying the "less is more" design philosophy, the DM3S uses a 9-inch touchscreen and single touch-and-turn knob to manage most console operations, delivering an intuitive smartphone-like user experience.
Yamaha DM3S Features:
8 + 1 fader configuration
9-inch Multi-touch screen
Input mixing channels:16 mono + 1 stereo + 2 FX return
Busses: 1 Stereo, 6 Mix, 2FX, 2 Matrix (Supports Input to Matrix)
Local I/O: 16 Mic/Line (12 XLR + 4 XLR/TRS Phones Combo) inputs, and 8 (XLR) outputs
USB: 18 inputs and 18 outputs
Sampling rate: 48kHz/96kHz
Fast and Flexible Setup
Transporting, unloading and setting up sound reinforcement systems at venues is one of the most tedious tasks for sound engineers. With the DM3 series, flexible patching with Quick Pro presets, editors, and StageMix software, requires less space and time for configuration and physical setup, reducing system complexity. DM3S is a rugged console to take with you anywhere.
Portability and Quick Setup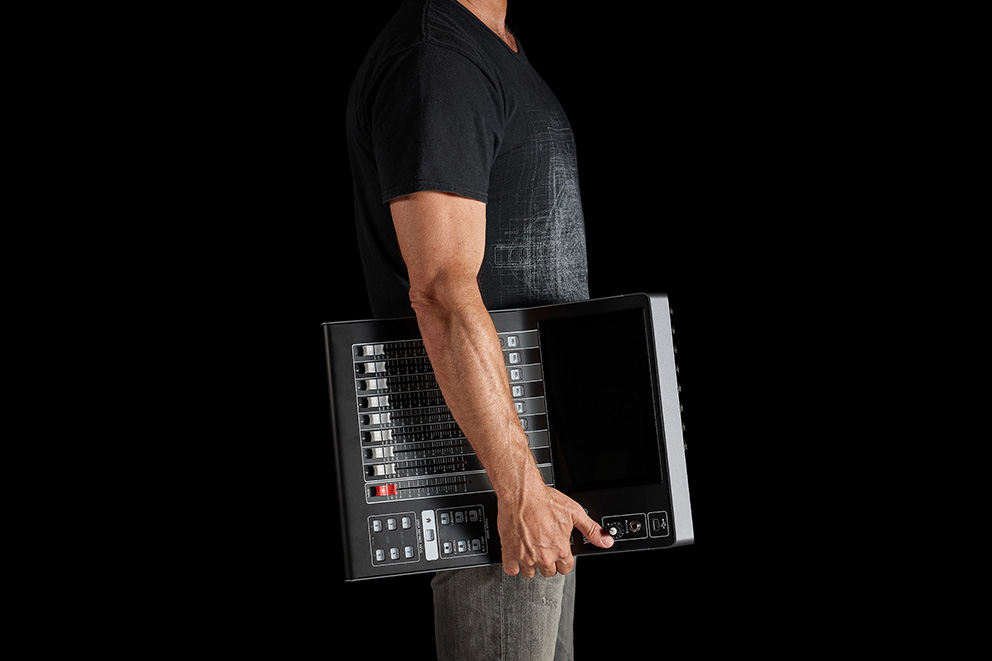 With precise structural design and material selection, the DM3S packs a low weight of just 14.3 pounds with a robust housing to withstand touring and day-to-day travel. The Yamaha R&D team has worked with renowned engineers and leading manufacturers such as Audio-Technica, FitEar, Sennheiser, Shure, Ultimate Ears and Westone Laboratories to bring you a selection of QuickPro Presets™ optimized for a wide variety of microphones and output devices.
Enhance Your Creativity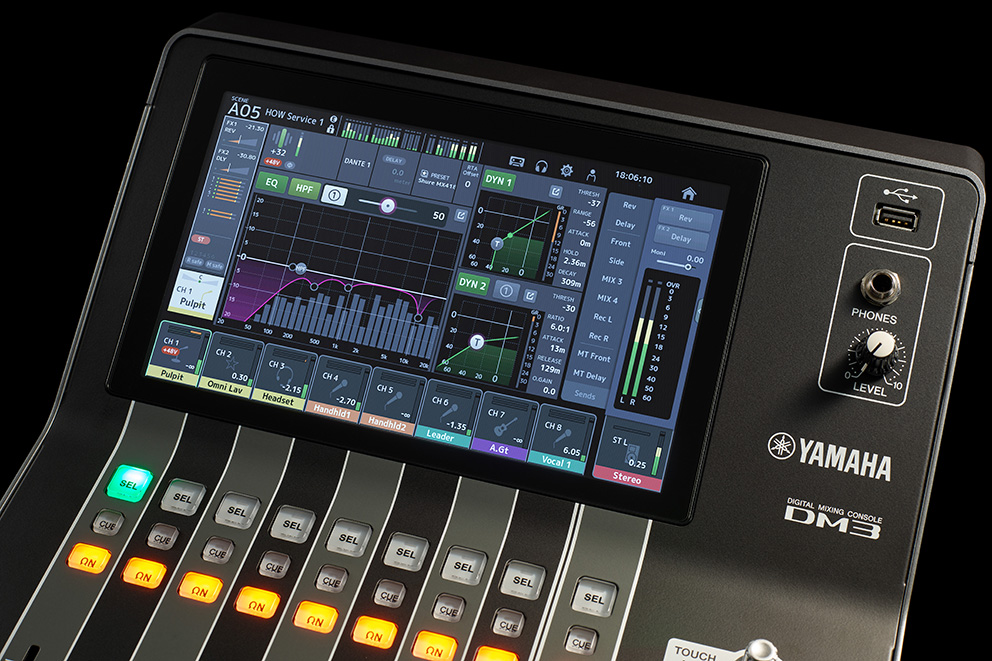 Equipped with two high-quality multi-effect processors packed full with 18 types of high-quality effects, including REV HD and REV R3, it enables recording engineers the freedom and variety to hone in on their desired sonics.
Applications For Any Venue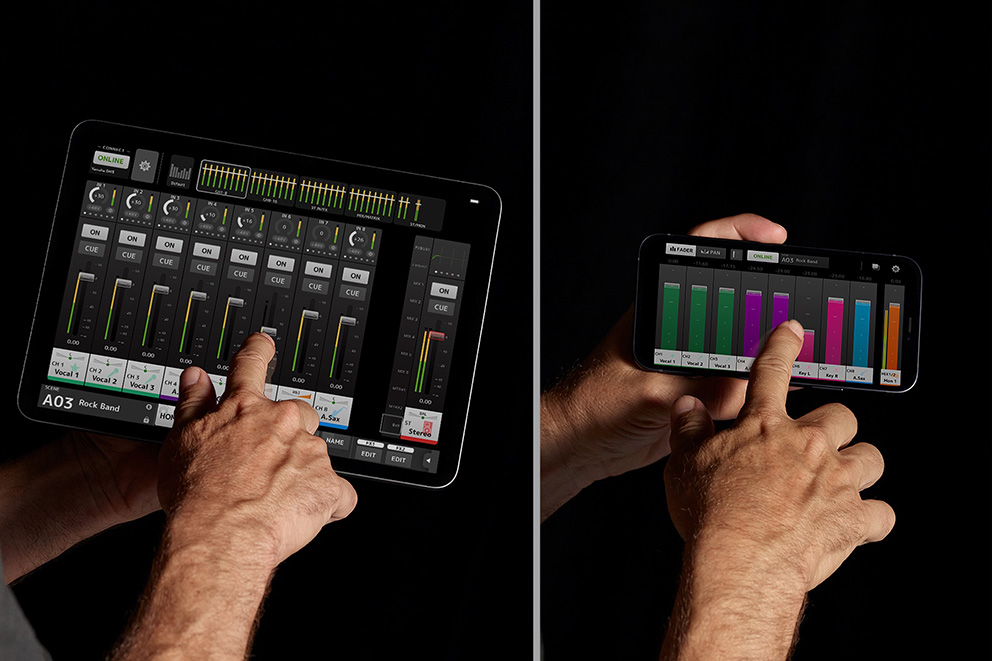 Various applications are available so that users can respond appropriately to the situation, such as the DM3 Editor for making adjustments well before a performance, DM3 StageMix for remote control of the DM3 series from the stage, and MonitorMix for allowing each performer to finetune their own monitor settings.
Remote DAW Streamlined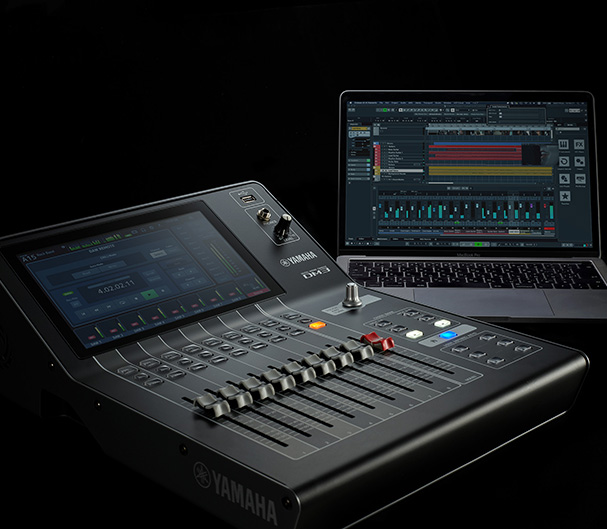 DM3S pairs well with any DAW. Basic DAW operations like volume level, play, and stop can be performed using the console's faders and buttons as a tangible controller. The DM3S supports a variety of DAW software and switching to DAW Remote Mode is an easy one-step function performed by pressing CUSTOM 1 and 2 in the FADER BANK section together.
Multiple Recording Options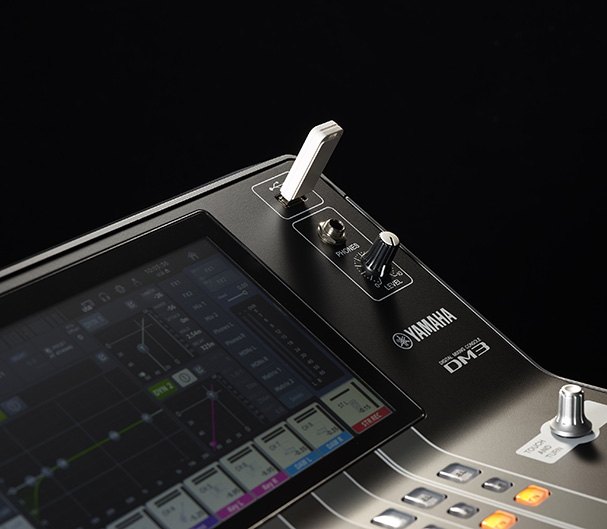 Multitrack support is available to record via USB to Host, while simple 2-track tracking is possible using a USB memory stick.
Cubase AI Software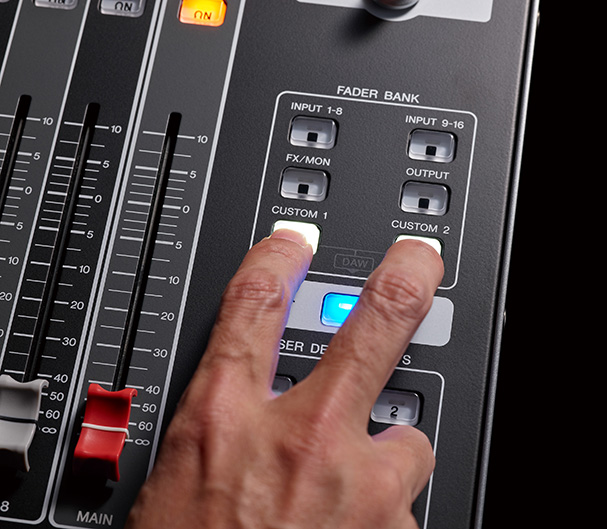 DM3S is bundled with Cubase AI software from Steinberg. One of the most comprehensive DAW suites, Cubase has led the way, providing engineers and musicians with a powerful platform for production.
Mixing Capacity

Input Channels: 16 mono + 1 stereo + 2 FX return
Mix Buses: 6
Matrices: 2 (Supports Input to Matrix)
Stereo Buses: 1
FX Buses: 2
Cue Buses: 1

I/O

Analog Input: 16 Mic/Line (12 XLR + 4 XLR/TRS Phones Combo)
Analog Output: 8 (XLR)
Dante: -
Network: 1 (RJ-45)
USB TO HOST: 1 (USB Type-B, USB2.0)
USB TO DEVICE: 1 (USB Type-A)
Phones: 1 (TRS Phones)
DC: 1 (XLR 4pin, DC power IN)

User Interface

1x 9-inch multi-touch screen, 9x faders (8 channels + 1 main), 1x "Touch and Turn" rotary encoder

Recording and Playback

PC/Mac Recording: 18 track, Playback 18 track
USB storage device: Recording 2 track (USB hard disk / SSD / flash memory), Playback 2 track (USB hard disk / SSD / flash memory)

Sampling Frequency Rate
Signal Delay

Less than 1.3 ms, (CH INPUT to OMNI OUT, Fs=96 kHz)

Frequency Response

+0.5, -1.0 dB 20 Hz-20 kHz, reference to the nominal output level@1 kHz, INPUT to OMNI OUT

Total Harmonic Distortion

Less than 0.01 % 20 Hz - 20 kHz@+4 dBu into 10 kΩ, INPUT to OMNI OUT, Input Gain= Min*1

Hum and Noise Level

Equivalent input noise: -126 dBu typ., Input Gain= Max.
Residual output noise: -84 dBu, ST main off*2

Dynamic Range

110 dB typ., DA Converter, 106 dB typ., INPUT to OMNI OUT, Input Gain=Min.

Crosstalk

-100 dB, adjacent INPUT/OMNI OUT channels, Input Gain= Min. @1 kHz*3

Power Requirements

DC24 V/2.5 A, PA-L500 (100 V-240 V, 50 Hz/60 Hz)

Power Consumption
Yamaha DM3S Downloads
Manual - As of 5/11/2023

Product documents are provided as a courtesy and may not reflect the most up-to-date information. Please contact us for the most up-to-date information.